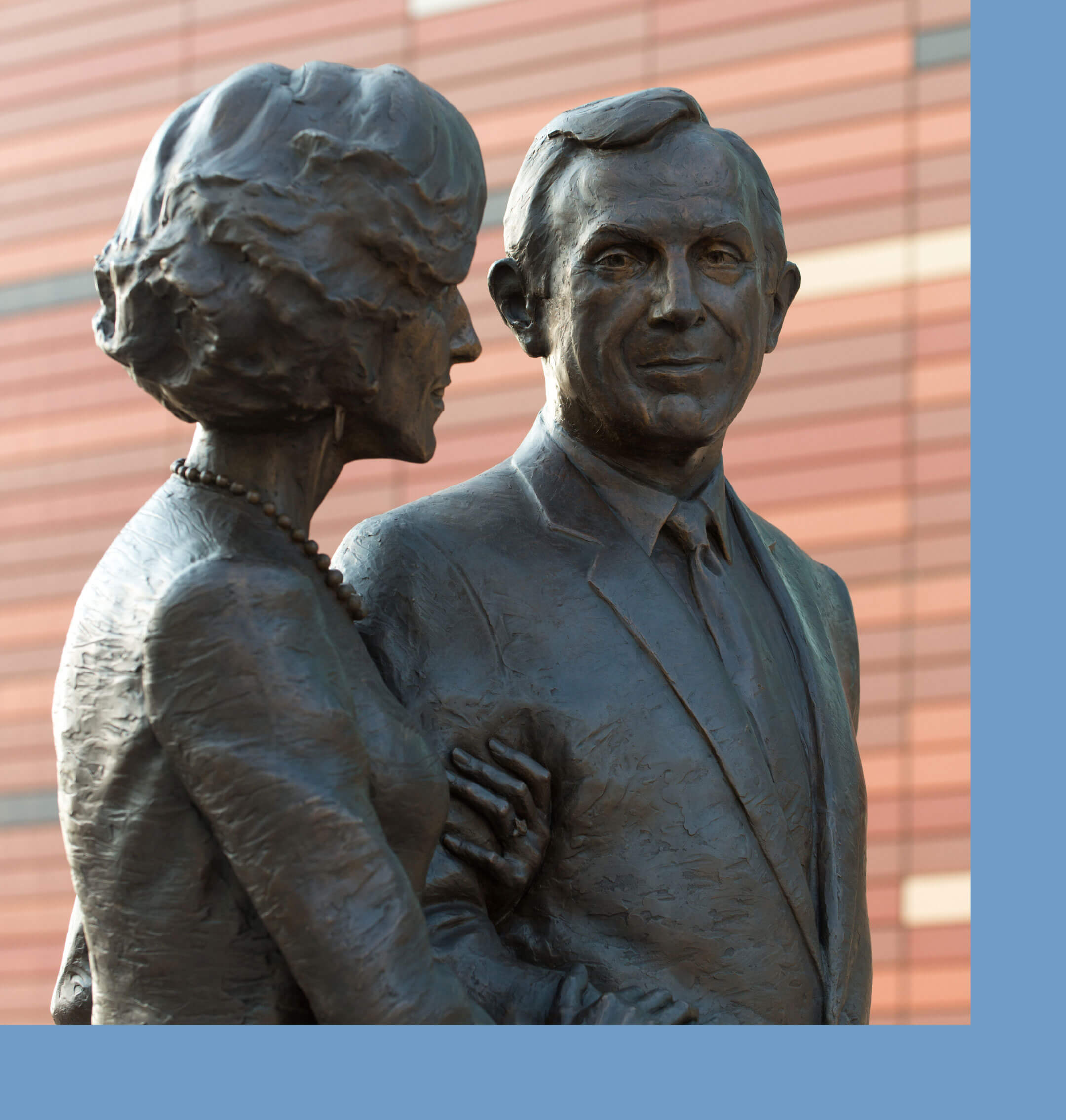 ABOUT US
Established in 2011, the Marion and Henry Bloch Family Foundation is focused on serving the Kansas City metropolitan area. Striving to emulate Marion and Henry's vision and values to enhance the quality of life in their hometown, the Foundation supports efforts in the areas of post-secondary business and entrepreneurship education, healthcare, social services, education for low-income and underserved youth, visual and performing arts, and the Jewish community.
In addition, special emphasis is placed on three organizations to which the founders have made lifelong commitments of support. The Henry W. Bloch School of Management at the University of Missouri-Kansas City, Nelson-Atkins Museum of Art, and Saint Luke's Hospital of Kansas City are among the metropolitan area's most important treasures. The Foundation supports these institutions as they continually strive toward excellence, fulfill vital roles in the community, improve lives, and help transform the city.
Marion and Henry achieved both success and significance. Their remarkable determination and extraordinary humanitarianism will forever inspire and propel the Foundation to strengthen the Greater Kansas City community through sound, strategic philanthropy.
"When you have three meals a day, it's time to help the next person."
A MESSAGE FROM THE BLOCH FAMILY
BOARD OF DIRECTORS
Robert Bloch
Thomas Bloch
Mary Jo Brown
Elizabeth Uhlmann
Bruce Davison
William Hall
Leo Morton
John Phillips
Debbie Sosland-Edelman
STAFF
David Miles
President
Jean-Paul Chaurand
Executive Vice President
Kris Wilcoxson
Vice President of Finance and Administration
Valerie Salazar
Grantmaking Principal
Rachel Carlton
Associate Grants Director
Courtney Bouska
Executive Office Assistant
Destiny Lindquist
Grants Assistant