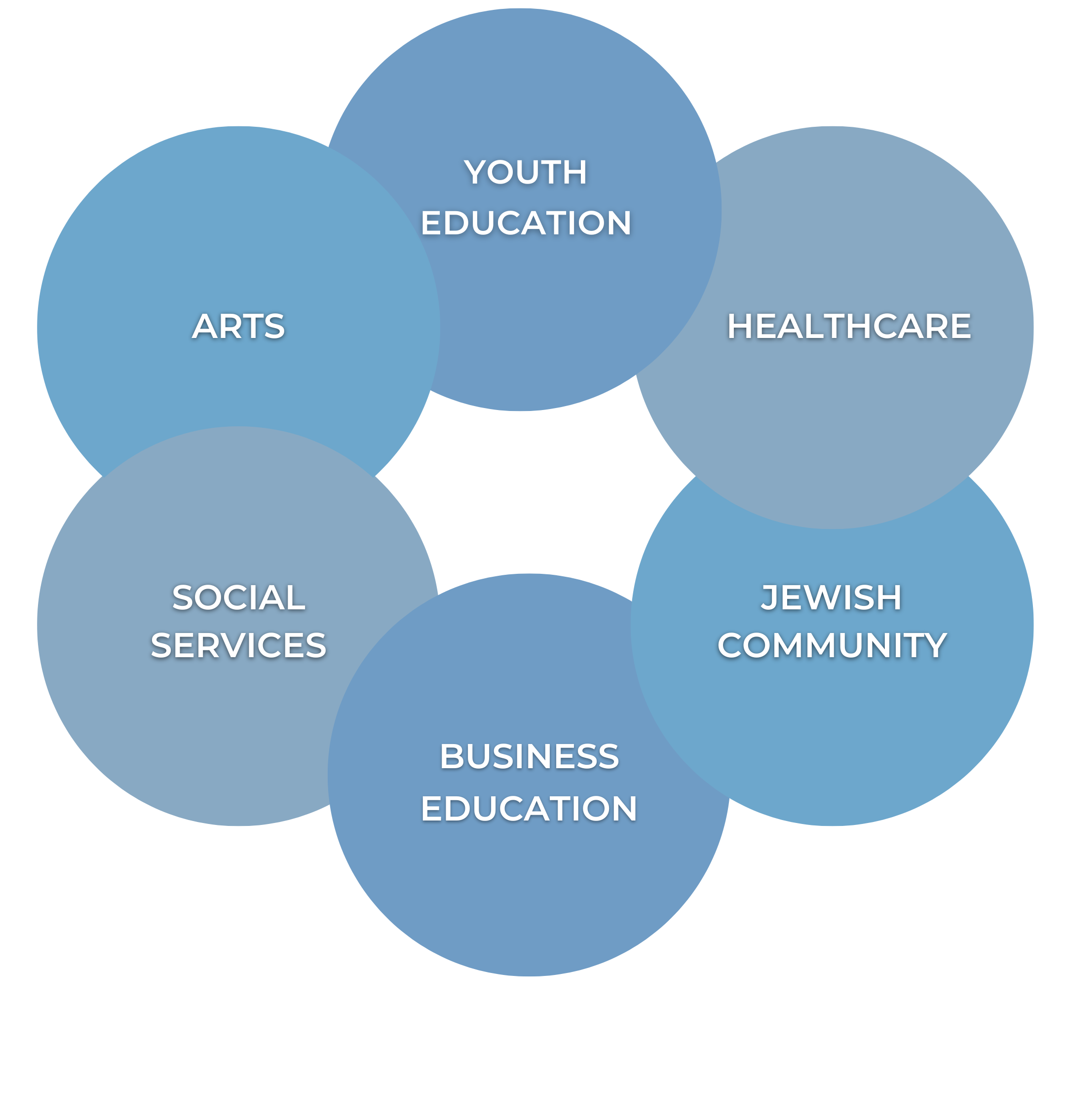 COMMUNITY IMPACT
The Marion and Henry Bloch Family Foundation seeks to make strategic and responsive grants that help organizations achieve one or more of the following:
Support nonprofit excellence and transformational change
Meaningfully impact systemic issues
Improve outcomes for low-income, underserved communities
Expand organizational services
Since its formation, the Foundation has invested over $140 million in Greater Kansas City nonprofit organizations. Marion and Henry's legacy of serving others continues to enhance our beloved city.
GRANT OPPORTUNITY FAQ AND HOW TO APPLY
The Foundation accepts grant applications from organizations within the Greater Kansas City area by invitation year-round and award decisions are made in March, June, September, and December.
What organizations are eligible to receive a grant?
Grants are made only to organizations that are tax-exempt from federal income taxation pursuant to Section 501(c)(3) and that are not classified as private foundations within the code. The Foundation does not make grants to businesses or individuals, or to organizations with a pending 501(c)(3) status. Additionally, the Foundation considers only very limited funding for Type II or III supporting organizations. If your organization has this classification, please contact the Foundation before applying.
What organizations are ineligible to receive a grant?
Organizations that are not in compliance with laws and regulations that govern them. Non-Jewish religious organizations whose primary purpose is the promotion of specific religious doctrine, though religious organizations may be eligible to receive funding for activities that are non-sectarian and benefit the larger community. Organizations that discriminate against individuals based on race, color, sex, sexual orientation, gender identity, religious creed, national origin, physical or mental disability, or protected veteran status, or any other characteristic protected by law.
Does the Foundation limit funding to a specific geographic area?
The Foundation considers support for organizations that are based in and serve residents within the Greater Kansas City area. The Greater Kansas City area is defined as Jackson, Clay, and Platte counties in Missouri, and Wyandotte and Johnson counties in Kansas.
What areas of focus (or cause areas) does the Foundation support?
The Foundation's areas of focus are:
Education for Poor, Disadvantaged, and Underserved Youth
Healthcare
Jewish Community Organizations
Post-Secondary Business and Entrepreneurship Education
Social Services
Visual and Performing Arts
Due to the founders' lifetime commitments to the following organizations, special consideration is given to these Foundation-designated Legacy Organizations:
Henry W. Bloch School of Management at the University of Missouri-Kansas City
Nelson-Atkins Museum of Art
Saint Luke's Hospital of Kansas City (Plaza location)
What activities does the Foundation support?
The Foundation supports special programs, capacity building, and capital projects through strategic and responsive grants that help organizations achieve one or more of the following: support nonprofit excellence and transformational change; strengthen organizations; improve services for clients; and/or help underserved, low-income individuals.
What activities does the Foundation not support?
Except in the rarest of circumstances, the Foundation does not make grants to support:
General organizational operating expenses and ongoing programs
Sponsorships and/or special events such as galas, conferences, luncheons, performances, festivals, awards dinners, etc.
Past operating deficits or debt reduction
Single-disease causes
Animal-related causes
Sports-related causes
Political activities
Publications
Historic preservation
How and when are grants awarded?
Staff review and vet grant applications and present recommendations to the Foundation's Board of Directors. The Board of Directors approves and authorizes grant awards at its quarterly meetings held in March, June, September, and December. Typically, award decisions are made for grant applications submitted approximately two months prior. For example, award decisions made in March are for applications submitted by the end of January; award decisions made in June are for applications submitted by the end of April; and so forth. If an application requires additional time for consideration, the organization will be notified. Applicants will receive notification of the award decision following the board meeting at which its request is reviewed.
What is the typical amount and duration of grant awards?
The Foundation does not have fixed minimum or maximum award limits, though grant awards typically fall in the range of $100,000 to $250,000. The Foundation makes both one-year and multi-year grant awards. Grant recipients may be asked to provide reports during or at the conclusion of the grant on activities supported by the grant funds, use of the funds, and outcomes of the grant.
The Foundation's sister organization, The H & R Block Foundation, makes grant awards that typically fall in the range of $25,000 to $100,000. Grants may be funded by either Foundation, though only a single application needs to be submitted. Foundation staff will review each application and determine the appropriate Foundation to consider each request.
If an organization's grant request is denied, is it disqualified from reapplying?
No. A grant application that is denied does not disqualify or prevent an organization from reapplying, however the Foundation prefers organizations submit no more than one grant application in a 12-month period. If an organization is interested in re-applying, it should begin by completing a new questionnaire.
HOW TO APPLY
Organizations interested in applying for a grant are encouraged to review the information on this page regarding eligibility and the Foundation's funding priorities and process:
1. After doing so, if you believe your organization and proposed funding request fall within the Foundation's focus areas and funding objectives, please complete this short questionnaire.
This questionnaire is not a grant application; rather, it allows organizations to propose a grant idea that can be assessed for potential funding eligibility. Organizations may also contact us to obtain a copy of the questionnaire. Due to high volume, Foundation staff are unable to meet with interested organizations prior to submitting the questionnaire.
2. Questionnaire responses are reviewed by Foundation staff within 21 days of receipt, though it often takes less time.
3. Foundation staff will then follow up with the organization regarding next steps—for example, to discuss the proposal or the organization in more depth, to recommend a different direction if the proposal is not a fit for funding, or to invite the organization to submit a full application.
Once an organization has been invited to submit a full grant application, it will be given access to the online application portal. From there, the organization can create a new application, save work in progress, and submit the application at any time. Applications are accepted by invitation year-round. An invitation to submit an application is not a guarantee of approval.